Short Story
Do the Saints Really Want Archie?
Manning: Archie and Peyton Manning with John Underwood (2000)
The Saints drafted Archie Manning with the #2 pick of the 1971 NFL Draft. The
newlywed decided to use International Management Group (IMG) as his agents.
Archie also relied on family friend Frank Crosthwait for advice.
... we put our heads together and came up with what we thought I should get as my first contract. Al­though hardly earthshaking by today's standards, and probably too restricting, it had a nice round sound to it: ten years at $100,000 a year. But we really wanted the Saints to make an offer first. So with Coach Vaught's blessing, we set up a meeting at the Vaught ranch right outside Oxford. ... The Saints sent Vic Schwenk, their general mana­ger, and a lawyer.
Their first offer was so low it was ridiculous. Coach Vaught ... said, "Damn it, gentlemen. Archie made more than that playing here!" I had to laugh.
So we didn't get anywhere, and parted company without agreeing on any­thing. ...
After that, we met (unsuccessfully) in New Orleans and now it was summer. We were over on the Gulf Coast ... We were in Frank's suite at the Broad­water Beach Hotel in Biloxi, with the curtains pulled, and I could see some of his friends in silhouette outside, trying to eavesdrop. And newspeople were there, too, awaiting word. To no avail. Another standoff. Meanwhile, to my surprise, I had been drafted by the Kan­sas City Royals of Major League Baseball, and early on Frank contacted them. They told him they couldn't pay pro football salaries, but if we wanted to use them as leverage in our negotiations with the Saints, they'd make an offer. So in June Frank threw the Royals at the Saints, suggesting we might decide to talk to them about switching to a baseball career.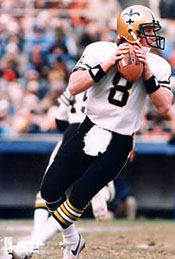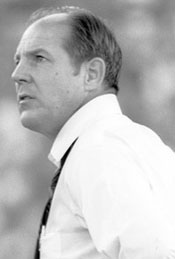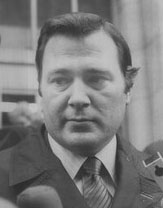 L-R: Archie Manning, Vic Schwenk, J. D. Roberts, John Mecom
The trouble was, this was six months after the original big league draft, and unbeknown to me there'd been another draft, a follow-up, with all unsigned players back into the "eligible" pool.
A reporter called me. He said, "You aren't really gonna talk to the Royals, are you, Archie?"
I said, "Maybe. Why"
"Because you now belong to the Chicago White Sox. If anybody's going to sign you for baseball, it has to be them." Oh, boy. ...
The foot-dragging went on and on. I had pretty much decided the Saints were just cheap, but from what we heard, they were doing the same thing with all their draftees, and evidently so were most of the other teams. When it came time to report for training camp, I still hadn't signed. I wasn't too worried about coming in late though, because in those days they were still playing the College All-Star game in Chicago, matching a team of the best college players against the NFL champion, and I had been picked to play ... Which would mean I would be three weeks late to training camp anyhow.
But when it was time to fly to Chicago and I still hadn't signed with the Saints, I decided not to go. Frank had checked and found the league only insured you for a career-ending injury. Not worth it. ...
In the meantime, the Saints had moved their training camp to Hattiesburg ... and (coach) J. D. Roberts invited me to come down and at least watch some of the practices. ... Roberts sounded as anxious as I was to get this thing resolved. So I went. Secretly.
Under the rules, I couldn't work out with the team as long as I was un­signed, so J. D. arranged for me to train with some Southern Miss players during the day, and at night he'd come to my room at the Holiday Inn and we'd meet with his offensive coordinator, Ken Shipp. It was like a James Bond movie, everybody tiptoeing around and looking over their shoulders and around corners. Shipp provided me with a projector and every night brought me team films so I could watch on my own. ... But it was uncomfor­table. I felt like a sneak. ...I had to be careful not to be seen, and it got to be really awkward. Every day for two weeks, I prayed for deliverance.
As it happened, probably not by accident, John Mecom, the team owner, was staying at the Holiday Inn in Hattiesburg. Mecom was barely in his thirties, not much older than most of the players, and was easy to talk to and easy to like. We ate together a couple times, and finally one night he said, "We need to get this thing done, Archie. Get Frank Crosthwait down here and the three of us'll do it."
And just like that, we did.
Frank came, and we sat in Mecom's room and ironed out the details. ... And I signed what was, for me, an end-of-the-rainbow deal: five years for $410,000, broken up into salaries of $30,000 the first year, $40,000 the second, and so on to $70,000, with a signing bonus of $160,000. It was a whole lot of money at the time, and made headlines: the biggest conract ever for a rookie.
Now I was anxious. I wanted to start practicing, start playing. I'd never been a drop-back passer and I'd have to be, to be a Saint, so I wanted to get going.
But we still had to wait another week. This was just before the All-Star game, and because I had been booked for that, the commissioner, Pete Rozelle, ruled that I couldn't start practicing until after the game was played. I finally went into camp "officially" on a Saturday morning in early August, and imme­diately was greeted by a heavy dose of rookie hazing. The veterans were tired of all the other rookies' singing, so they made me stand up and sing at every meal.
I didn't mind. I sang my lungs out. I was a professional football player at last.