"Built to Last," Memories and Dreams: Official Magazine of the Baseball Hall of Fame,
Spring 2022 by Wayne Coffey
Through 1975, Jim Kaat had pitched in 17 big leaue seasons and won 235 games. At 36 years old, he seemed on a fast track toward Cooperstown.
"If my career had ended in 1975," Kaat said, "I think Bob Gibson was the only one who had more wins who was active."
But
Kaat
played eight more seasons. In that time, his ever-durable left arm was mostly kep in the bullpen - where he could record critical outs for perennial contenders, including the
Phillies
and
Cardinals
. As a result,
Kaat
retired with 283 wins - 17 short of the 300 mark, which was once a standard for Hall of Fame pitchers.
More than 38 years after his final big league appearance, Kaat's incredible durability and team-first mentality were rewarded when the Golden Days Era Committee elected him to the Hall of Fame.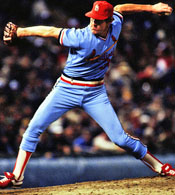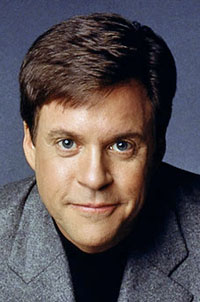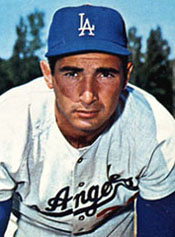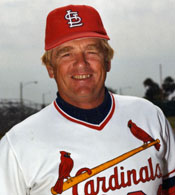 L-R: Jim Kaat, Bob Costas, Sandy Koufax, Whitey Herzog
"I kind of thought that would be fun (pitching out of the bullpen) and I'm glad I did it," Kaat said. "I wasn't obsessed with getting to 300 wins. I thought if it happened in a natural way of things happening, that would be fine. But more important to me was trying to get a World Series ring."
The
Cardinals
fulfilled that goal - with
Kaat
playing a key role - in 1982.
"Kitty never said 'If only I had gotten 300 wins,'" noted Bob Costas, Kaat's broadcast partner on MLB Network for some 13 seasons. "He always said, 'I belong in the Hall of Very Good. I don't belong in the Hall of Great.' Not just on the air. That's what he said over dinner.
"He's always said he was never a No. 1 pitcher. Maybe 1966, when he won 25 games. Otherwise he said, 'I was a very good No. 2 pitcher on a very good team.' He would point out that he was only an All-Star three times. But he sustained for a very long time. And he won 16 Gold Gloves, which is pretty darn good. He had respect throughout the game."
When Kaat received the call from Hall of Fame Chairman of the Board Jane Forbes Clark with the news he had been elected to Cooperstown, he said the enormity of the moment hit him almost instantly.
"You pause for a moment ... and then your life changes," Kaat said. "Your whole world changes immediately."
In the weeks after his election,
Kaat
also heard from a number of Hall of Famers, inclu­ding
Dodgers
great
Sandy Koufax
, who beat
Kaat
and the
Twins
2-0 in Game 7 of the 1965 World Series.
"To hear from a guy like that, who says, 'You should have been here long ago,' that was pretty cool," said Kaat.
Perhaps if Kaat had won Game 7, he would have been in the Hall much sooner.
"That was pretty hard to do - to beat him," said Kaat.
But Kaat did something that Koufax never did. He pitched a 15-9 complete-game vic­tory at Boston in July 1964.
"(Twins manager) Sam Mele said [in] about the sixth inning when we were four runs ahead, 'I think I'm going to make a change,'" Kaat recalled. "I said, 'Let me stay in and save the bullpen. I might even knock in a couple of runs."
Kaat had just hit a two-oout single and scored in the sixth, having already knocked in a run in the first inning. He wrapped up a nifty 13-hit victory for the ninth of his 13 complete games that season. He finished his career with 180 complete games.
Kaat
hit 16 home runs across his career. The first came off the
White Sox
's
Dom Zanni
in 1962. The last was off
Houston
's
Joe Niekro
, 18 years later.
In effect, Kaat is among the most well-rounded of all Hall of Famers. Nearly 300 wins, 17 saves, 16 home runs and 16 Gold Gloves.
"All those Gold Gloves," marveled Hall of Fame manager
Whitey Herzog
, whose rela­tionship with
Kaat
goes back to 1958 when they were in spring training together with the
Washington Senators
- long before
Herzog
relied on
Kaat
as a set-up man as he built the
Cardinals
' championship bullpen backward from
Bruce Sutter
.
"He was such a student of the game. I don't know how to explain it other than this way: He did the things he had to do - to make him capable of doing what you wanted him to do."