The offense got its first break when a cork-centered "lively" baseball replaced the old "dead" one. League officials secretly experimented with the new ball at the end of the 1910 season but officially introduced it in 1911 with immediate results. In the Ame­rican League alone batting averages jumped thirty points (the largest leap in a single season), and .300 hitters tripled. And then there were the .400 hitters. Rookie
Shoe­less Joe Jackson
batted .408, although it was not good enough to win the batting title.
Cobb
hit .420 and followed that with a .409 average in 1912. Baseball's hitting frenzy, though, did not last; pitchers had something up their sleeves.
A previously undetected freak delivery surfaced that helped end the latest batting surge, although serendipity rather than a response to the lively ball led to its dis­covery. As right-hander
Russell Ford
warmed up for a minor league game in 1907, he lost control of a pitch that bruised the baseball when it struck the grandstand. His next delivery dropped so sharply that it stunned catcher
Ed Sweeney
.
Ford
threw one more pitch, and again the ball broke erratically. The young hurler stumbled upon what would become a devastating weapon, but he chose not to use it at the time and wisely kept it a secret.

Ford
broke into the Major Leagues with the
Highlanders
in 1909 and pitched one game before
New York
demoted him to its
Jersey City
Minor League club, where the now twenty-six-year-old decided to take advantage of his earlier discovery. "I made a sci­entific study of the ball and its freak moves, and as I was the only pitcher who even knew that it existed, I had the field to myself, he said."
Ford
attached a piece of emery paper to his now "loaded" glove and smoothed a small surface of the baseball, which caused it to move in ways that made the spitball look tame by com­parison. Whereas the spitter had one downward break, what became the "emery ball" had four breaks—in, out, up (as much as a foot), and down (as much as two feet). The formerly unimpress­ive hurler gradually gained control of the pitch, making it break in whatever direction he wanted, depending on the location of the scuff and position of the grip. It earned him a trip back to the Majors.
Ford
put on a show in 1910 in one of baseball's most remarkable rookie seasons. He won his first eight games, including four shutouts, and appeared unhittable.
Ford
"has developed into the best pitcher in the big leagues," the
Atlanta Constitution
wrote.
Walter Johnson
,
Christy Mathewson
, and
Three Finger Brown
pitched that season.
Ford
's performance stunned observers, but only
Sweeney
and a hand­ful of trusted teammates knew the secret to his success. Everyone else thought that he had developed a new variety of the spitball, which one writer described as the "freakiest of all freak deliveries."
Ford
finished the year at 26-6 with eight shutouts.
Worried that others might learn about the pitch,
Ford
took special precautions to avoid detection. Instead of sewing a piece of emery paper into his glove as he had done be­fore, he made a leather ring with a small rubber disc to which he attached a piece of emery paper.
Ford
put the ring on his middle finger and slipped it into his glove until it came opposite a hole in the glove (a common affliction of the day). Ford also continued to place his fingers to his mouth to give the impression that he was throwing the spit­ball, which he rarely used anymore. Despite his best efforts, though, another pitcher soon learned the secret to his success.
Right-hander
Cy Falkenberg
went an unimpressive 76-83 for three teams in nine seasons and found himself languishing in the Minors in 1911, but good fortune smiled on the struggling "slow ball" pitcher when second baseman
Earle Gardner
, one of
Ford
's former teammates, informed him about how a piece of sandpaper could trans­form his career.
Falkenberg
listened intently, and after gaining control of the new pitch, he mowed down opponents and received a call back to the Majors in 1913. Astonishingly, he won his first ten games.
Senators
manager
Griffith
and
White Sox
coach
William "Kid" Gleason
suspected that
Falkenberg
had tampered with the baseball and examined it when he pitched but did not notice the almost invisible smoothed spot.
Falkenberg
won twenty-three games that year, second best in the league behind
Walter Johnson
.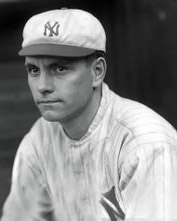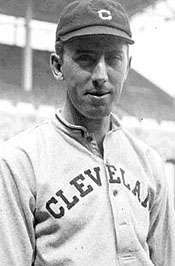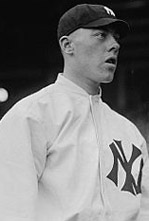 L-R: Russell Ford, Cy Falkenberg, Ray Keating
Ford
and
Falkenberg
were the only pitchers using the emery ball, but that changed in 1914 after they jumped to the Federal League. Former teammates of the pair be­gan revealing their secret to friends, and the word spread. Soon virtually every team had at least one of their own with a supply of emery paper. League officials, however, had been unaware of the latest freak delivery until a couple of hurlers got sloppy near the end of the season.
Yankee
right-hander
Ray Keating
learned of the pitch from teammate
Sweeney
and began using it but found himself in an awkward posi­tion on September 12 after
Athletics
second baseman
Eddie Collins
, who seldom fanned, struck out badly in the first inning. In his second at bat,
Collins stood motionless. He never took his bat from his shoulder. He studied Keating's actions carefully and when Umpire Connolly de­clared him out on strikes for the second time, Collins insisted that the arbitrator make an examination of the ball. The umpire did so and dis­covered a large rough spot on the leather sphere, which Collins insisted made it possible for Keating to get the unusual break on the ball. He also requested that Connolly examine the glove used by Keating, as he insisted he was creating the rough spot by means of a substance concealed in the glove. Connolly did so and, much to his surprise, dis­covered a piece of emery paper concealed therein. . . . That was the public birth of the emery ball, wrote umpire and syndicated columnist Billy Evans.
One day after the
Keating
incident, umpire
Charles Rigler
caught
Cubs
right-hander
Jimmy Lavender
throwing the illegal pitch.
Lavender
cleverly, he thought, attached a piece of sandpaper to the inside of his uniform and after turning to center field reached down his pants whenever he wanted to scuff the baseball.
Phillies
manager
Red Dooin
grew suspicious and asked
Rigler
to search
Lavender
. As the umpire approached the mound,
Lavender
ran toward right field and handed the sandpaper to second baseman
Heinie Zimmerman
, but
Phillies
third baseman
Hans Lobert
had been in close pur­suit and retrieved the incriminating evidence.
Rigler
kept the baseball to turn over to authorities but allowed
Lavender
to stay in the game. Without his cheat sheet, he surrendered eight runs, including three homers (two by
Gavvy Cravath
) over the next four innings. Shortly thereafter, the three Major Leagues outlawed the emery ball.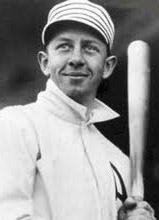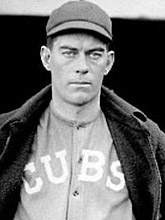 L-R: Eddie Collins, Jimmy Lavender, Heinie Zimmerman