OTHER RECENT POSTS

My trip to the New York area 6/24-7/4,
including

Blue Jays

@

Yankees

7/3
Northward Bound
I'll watch LSU's attempt to knock mighty Oregon State out of the College World Series Saturday in New York City following a 7 AM flight.
I'll be back July 4.
Along the way, I plan to see a

Mets

game and a

Yankees

game.
Fantastic Effort
If Tuesday's brilliant 3-1 victory over
Oregon State
turns out to be
Alex Lange
's last appearance in an
LSU
uniform, what a way to go out!
Holding a team with a 56-4 record to two hits in 7 1/3 innings with freshman Zack Hess going 5-up-5-down with four Ks the rest of the way is fantastic!
Whatever happens Saturday, I'm very proud of the Tigers.
I was hoping they would beat Oregon State Friday just to gain some revenge for the 13-1 thumping Monday night.
Now I can live with whatever happens Saturday.
Unfortunately, Manieri will be starting his 4th best starter in the person of Caleb Gilbert since freshman Eric Walker had to leave Monday's game with a forearm problem.
I'll bet Manieri will be tickled pink if he can get five good innings out of Gilbert.
Who would come in then? Poche for two innings, then Hess for two?
Would he turn to senior Hunter Newman, who has lost his closer's role to Hess? Perhaps get an inning from Hunter before calling on Hess.
Hess reminds me of Goose Gossage, the Hall of Fame closer for 22 years with the White Sox, Pirates, Yankees, Padres, and Cubs among others.
Gossage just rared back and fired his hard one. He exuded swagger.
So I'll call Zach "Goose" Hess.
From the Golden Football Archives
A suspicious food poisoning struck the 1959 Oklahoma Sooners at a Chicago restaurant the night before they played Northwestern.
LSU in Final Four
NCAA basketball teams set as their goal to make the Final Four.
The term isn't used much in baseball, but LSU has reached the Final Four in Omaha by defeating

Florida State

for the second time.
They join

Oregon State

,

Florida

, and the winner of today's elimination game between

Louisville

and TCU.
With Alex Lange taking the hill Friday afternoon, the Tigers had a chance to hand the

Beavers

their fifth defeat of the season and set up a winner-goes-to-championship-series game Saturday.
The Tigers can take a what-have-we-got-to-lose? attitude into Friday's game.
They can't play any worse than they did in Monday's 13-1 debacle.

Oregon State

will have to fight the feeling that "We clobbered these guys. We should have no trouble with them."
But a team doesn't go 56-4 by taking anybody lightly or not playing consistently game after game after game.
Bottom line: The Tigers will have to be at their best Friday and hope that the Beavers make some mistakes they can take advantage of.
Former
Auburn
football coach
Pat Dye
started a discussion just before the SEC Spring Meeting last month that spread across the conference like wildfire.
Dye suggested that

Auburn

should move to the SEC East with

Missouri

taking the Alabama

Tigers

' place in the West.
The idea gained traction when

Auburn

AD Jay Jacobs said in a radio interview in Mobile that "it makes sense. If we ever had the opportunity to geographically realign, it makes sense. It really makes sense for

Missouri

, because of the travel or other things like that."
The move, which won't happen anytime soon, if ever, would correct a mistake that was made when the SEC split into divisions in 1992.
Before the addition of

Arkansas

and

South Carolina

allowed the league to form two subdivisions and have a championship game in football,

Auburn

's perennial opponents were

Georgia

(the oldest rivalry in the South),

Florida

,

Kentucky

,

Tennessee

,

Vanderbilt

, and

Alabama

.

Auburn

should have been placed in the East with

Alabama

as one of its perennials from the West. (The SEC at first gave each team two football perennials from the opposite division.)
When

Missouri

and

Texas A&M

joined the conference for the 2012-13 school year,

Auburn

could have switched to the East and allowed both newcomers to join the West. But by that time, the SEC was down to one perennial per team from the opposite conference. If

Alabama

and

Auburn

were to continue to play every year, the

Tide

would have had to give up their annual game with

Tennessee

. [Facts:

Alabama

has played

Tennessee

more times than the

Tide

has played

Auburn

.

Auburn

has played

Georgia

more times than the Tigers have played

Alabama

.]
That, of course, would still be a problem going forward. If

Auburn

and

Missouri

were to switch divisions, either

Alabama

would have to give up its annual game with

Tennessee

or the league would have to go back to two perennials.
The East has been the weaker division in football for a decade. The last time an East team won the football championship was 2008 when

Florida

and Tim Tebow won it on their way to the BCS Championship. So swapping

Auburn

and

Missouri

would make the divisions more balanced in football.
In his radio interview, AD Jacobs mentioned "pod" scheduling. The WAC used that approach when it had 16 teams in the 1990s. Teams were placed in four-team pods with traditional rivals they played every year. The other pods rotated on the schedule. But the SEC has 14 teams, not 16, and isn't likely to expand anytime soon. (The idea of four superconferences of 16 teams each with the four winners playing in the CFP was popular several years ago but seems to have lost steam.) And 14 can't be evenly divided into four pods.
My reading of the SEC bylaws tells me that changing the makeup of the divisions requires a 2/3 vote, which would be 10 of the 14 schools supporting it.

Alabama

and

Tennessee

would oppose the change. Which three other schools would oppose it?

Arkansas

because it plays

Missouri

as its football perennial and wouldn't want to change to another school? It would seem from a competitive point of view that

LSU

,

Ole Miss

,

Mississippi State

, and

Texas A&M

would prefer to play

Missouri

every year than

Auburn

. But by the same token, SEC East teams would want to keep

Missouri

on their yearly schedules.
Would you have preferred to have lost a heartbreaker on a wild pitch in the bottom of the 9th?
Whether you lose by one or 12, it still counts as one loss and the Tigers are still alive.
The game began to unravel when Eric Walker suffered a recurrence of his arm tightness. But Caleb Gilbert started strong and gave us two innings of scoreless ball.
Although we didn't know it at the time, the turning point came when SS Kramer Robertson booted a grounder with one out and none on in the 5th.
Next came a single to CF sending the runner to 3rd with the batter taking 2nd on a terrible throw in by usually reliable CF Zach Watson. Mistakes are contagious.
As you'd expect from a team that's a fantastic 55-4, the Beavers took advantage of LSU's gifts when the next batter singled in the two runs.
The result was not only a 3-0 lead but Gilbert exiting an inning or two before Manieri wanted to pull him.
I must confess that I didn't have much hope at that point because I knew that our next pitchers from the bullpen were not going to stem to Oregon State tide.
I agreed with Manieri's bringing in closer Hunter Newman to get out of the bases-loaded jam in the 6th. But after the grand slam, I didn't understand why Paul sent Newman back out for the 6th. Save him for Wednesday's elimination game.
The ESPN announcers assumed that Newman had lost his closer's role to Zack Hess because the freshman right-hander had closed against FSU Saturday and Newman was called on in the 5th Tuesday.
But that's not necessarily the case. I think Manieri let Hess close Saturday because he pitched well in the 8th. So why change just to change?
And Newman was in against OSU to get out of the jam. As the announcers pointed out, if the Beavers scored any more runs that inning, the game was over.
I will be rooting for Florida State again Wednesday in the elimination game.
The chances of either team beating Oregon State twice are, as Dizzy Dean used to say, "slim and none."
So I'll root for ol' Mike Martin to get another victory and a shot at the Beavers.
Baseball Short Story
A Radical Proposal
Bill Veeck: Baseball's Greatest Maverick, Paul Dickson (2012)
The Great Depression had a devastating effect on Major League Baseball just as it had on all of American society. That effect caused some to offer unheard-of proposals.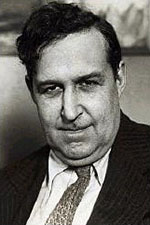 By 1932 the full force of the Great Depression had af­fected Major League Baseball ... Americans were more likely to be in a breadline than a bleacher seat: overall attendance at major-league games had dropped from more than 10 million in 1930 to just under 7 million in 1932. In anticipation of even worse turnstile numbers, salaries were cut widely for the 1933 season, with
Commissioner Landis
taking a 40 percent pay cut, from $65,000 to $39,000.
Ruth
took a $23,000 sala­ry cut;
Gehrig
, who was paid a lot less, lost $5,000; and some managers took 50 percent cuts. ...
On February 5, 1933, ... the grand ballroom of New York City's Commodore Hotel hosted more than 600 of the game's leaders ... and all the National League offi­cials in town for their annual meeting - at the tenth annual New York Baseball Writers' Association of Ame­rica dinner. It was a night of fun, frolic, and frivolity. Sportswriters took turns spoofing everyone from the guest of honor, retired
New York Giants
manager
John McGraw
, to the
New York Yankees
, who had won the World Series in October. In addition, the scribes performed their annual blackface minstrel show in front of the predominantly white crowd.
New York Times
sportswriter
John Drebinger
in his column the next day called the minstrel show the most entertaining part of the evening but never mentioned its most dramatic moment.
Heywood Broun
, a talented and outspoken Scripps-Howard columnist who was asyndicated in dozens of newspapers and admired by his fellow writers, offered a full-blown proposal for racially integrating baseball, arguing that the game's falling gate receipts could be reversed by dropping its invisible "color line." Branding baseball's segregation as "silly,"
Broun
asked rhetorically: "Why, in the name of fair play and gate receipts, should professional baseball be so exclusive?"
Invoking the name of a man who was one of the leading actors, singers, and activists of his time,
Broun
continued: "If
Paul Robeson
is good enough to play football for
Rutgers
and win a place on the mythical All-America eleven, I can't be convinced that no Negro is fit to be a utility outfielder for the
Boston Red Sox
. There were a number of superb Negro athletes on the American Olympic track team. indeed,
Eddie Tolan
, the sprint champion, was almost a team in himself. ... If Negroes are called upon to bear the brunt of competition when America meets the world in an international meet, it seems a little silly to say that they cannot participate in a game between the
Chicago White Sox
and the
St. Louis Browns
."
Broun
addressed head-on the concern that some players would object to racial integration, but then dismissed it by pointing out that ballplayers objected to many things that still took place with a high degree of regularity, such as fines, suspen­sions, and the widespread salary cuts being imposed for the upcoming season.
Bill Gibson
, a writer for the
Baltimore Afro-American
and one of a handful of writers from the Negro press at the dinner, found a number of people who ex­pressed an open mind on the subject, including
Branch Rickey
of the
St. Louis Cardinals
,
Yankees
slugger
Lou Gehrig
, and
John Heydler
, president of the National League.
Jimmy Powers
, a reporter for the New York
Daily News
, was amazed at the sentiment in favor of
Broun
's propo­sal. In a column two days later entitled "Colored B. B. Players - OK," he argued the point even more forcefully than
Broun
, pointing out that blacks were well integrated into college sports, including football, basketball, boxing at all levels, and track and field. "There are only three popu­lar sports today in which the dark skinned athletes are snubbed - tennis, golf, and baseball."
Powers
became, in the words of
Lester Rodney
of the Communist
Daily Worker
, "the most articulate and consistent supporter of the Negro stars since the campaign to end Jim Crow base­ball began to catch hold."
A few weeks later, the popular
Dan Parker
, sports editor of the New York
Daily Mirror
, wrote a letter to the
Pittsburgh Courier
fully endorsing an end of the color bar, insisting that club owners who welcomed the patronage of black fans had no right to bar black athletes. "In my career as a sports writer,"
Parker
added, "I've never encountered a colored athlete who didn't conduct himself in a gentlemanly manner and who didn't have a better idea of sportsmanship than many of his white brethren. By all means, let the colored ballplayer start playing organized baseball."
Major League Baseball would not be integrated until Branch Rickey called up Jackie Robinson to the

Brooklyn Dodgers

in 1947, 13 years after the incident cited above.
About This Site
This site is devoted primarily but not exclusively to college and pro football. The unique feature of this site is the publication each fall of the author's rankings of all FBS college football teams and similar rankings for the NFL. I live in New Orleans and am a graduate of LSU and FSU. So I present a Southern and particularly an SEC point of view but one that is reasonably objective. I also publish a monthly Football Magazine with stories from the past and a monthly Baseball Magazine with a similar format. During the winter and spring, there's a monthly Basketball Magazine.
web counter

Hits since 8/3/12

<!END COLUMN ONE>

For Your Reading Pleasure

Tiger Den

:

Commodore

Surprise - 1937

Saints Saga

:

Short Story - Mount St.

Haslett Seminoles Sidelines

: Profile -

Warrick Dunn

- IV

Profile

:

Bill Walsh

- VI

Super Bowl IV

- The Game

Short Story:

The Prodigal QB Returns - II

How Well Do You Know the Rules? Football Quiz

Cardinals Clubhouse
---From the Archives: Flint Went AWOL
The Ultimate Game 2002 World Series - Game 7
Remarkable Rookie - Russ Ford 1910
Odd Baseball Facts - Game Replayed Twice
How Would You Rule? - Bases Loaded Walk Ends Game?
Baseball Quiz - Most Batting Titles
Short Story - Mauch Takes Over

Basketball Short Story

ABA Tryout Stories




Tiger

Den Basketball

Season in Time: 2005-06 - Final Four




From the Archives

The Hoosiers Hollywood Ignored

Basketball Quiz Larry Bird

's College