Dougherty Clouts Two to Back Dineen
1903 World Series Game 2:
Pittsburg Pirates
@
Boston Americans
Boston left fielder and leadoff man Patsy Dougherty led the American League in plate appearances, at-bats, runs, and hits. The 6'2" 190lb Irish-American's .331 batting average ranked third behind Nap Lajoie and Sam Crawford. Among his 195 hits were four home runs, which tied him for fourth on the Red Sox. Patsy led his team with 35 stolen bases.
After losing the first game of the Series 7-3 the day before, the Americans needed a victory on their home turf before a crowd of 9,415 who turned out in threatening weather.
After
Bill Dinneen
set down the
Pirates
in the top of the first,
Dougherty
led off the bottom of the inning against
"Deacon" Phillippe
with an inside-the-park home run deep into right-center field.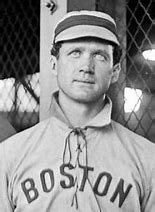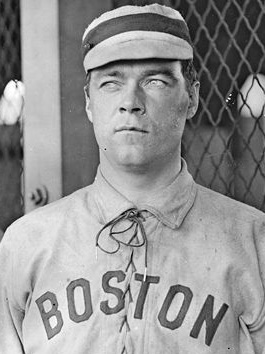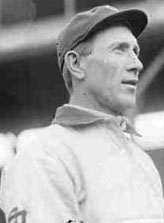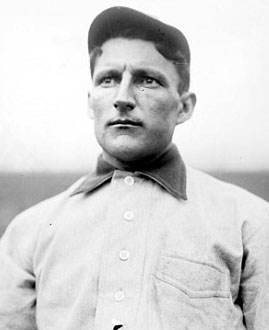 L-R: Patsy Dougherty, Bill Dinneen, Deacon Phillippe, Claude Richey
With the Sox clinging to a 2-0 lead in the bottom of the 6th, Dougherty, a left-handed batter, smacked a four-bagger over the left field fence, the deepest part of the Huntington Avenue Baseball Grounds.
Dineen, whose 21 wins for the season were second on the club to Cy Young's 28, took it from there, finishing off the 3-0 shutout with his "very best speed and his most hypnotic curves." He allowed only three hits, all singles, retiring the side 1-2-3 in seven of the nine innings. Dougherty helped Bill out in the 8th when he threw out speedy Claude Richey who foolishly tried to stretch a single to left field into a double.

Huntington Avenue Baseball Grounds