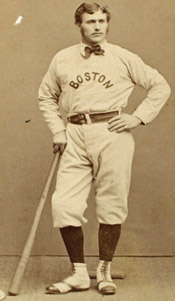 Cal McVey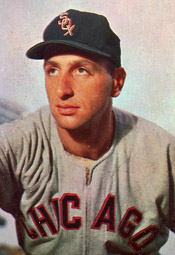 Saul Rogovin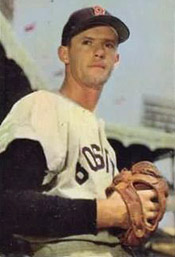 Mickey McDermott
1876: Cal McVey of the

Chicago White Stockings

had six hits in a game July 22. Then he repeated the feat three days later . The only other players who have had multiple six-hit games in their careers are Doc Cramer (6/20/32 and 7/13/35) and Jim Bottomley (9/16/24 and 8/5/31).


1921: Benny Kauff of the

New York Giants

was banned from baseball after being accused of auto theft - even though he was acquitted of the charge. Kauff is the only player to get a lifetime ban for reasons other than gambling.


1935: Augie Galan of the

Cubs

hit 41 doubles in 1935 but didn't hit into a single double play. He played in all 154 games.


1937:

Phillies

1B Dolph Camilli tied a MLB record by playing a nine-inning game without a putout. The

Phils

lost to the

Reds

1-0.


July 12, 1951: The

Red Sox

defeated the

White Sox

in 17 innings 5-4 after holding

Chicago

scoreless for the last 10 innings. Saul Rogovin took the complete game loss. The next day saw a 19-inning contest that ended with the same 5-4 score, but with White Sox winning. Mickey McDermott pitched 17 innings for

Boston

.


Aug. 6, 1967: Brooks Robinson of the

Orioles

set a major league record by hitting into the fourth triple play of his career – 5-4-3 against

White Sox

.


Saturday, September 11, 1968, had three games in which the lone run came on a solo home run, a historical first.


May 4, 1980: Dusty Baker, playing for the

Dodgers

, batted out of turn in the top of the 1st inning and grounded out.

Phillies

manager Dallas Green inexplicably appealed, and Ron Cey, the proper batter, was called out. Baker then batted in his own spot and hit a three-run homer to lead the

Dodgers

to a 12-10 win.


September 8, 2009: The

Yankees

' Nick Swisher hit his 26th home run of the season. A year later to the day, he hit his 26th HR of the 2010 season. And both were walk-off dingers that beat the

Rays

(in '09) and

Orioles

('10).


May 2, 2015 - Three baserunners were called out for being struck by a batted ball, including two for the last out of the game.


Donora PA, with a population of fewer than 10,000, has sent three star players to the major leagues: Stan Musial, Ken Griffey Sr., and Ken Griffey Jr. 2011 was first year since 1972 that Donora had no representative in the majors.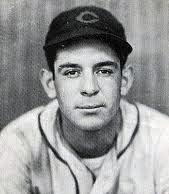 Augie Galan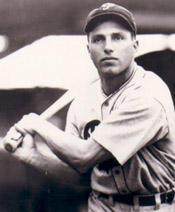 Dolph Camilli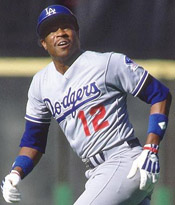 Dusty Baker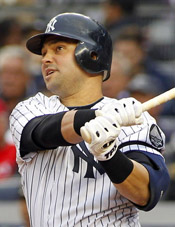 Nick Swisher