Ned Williamson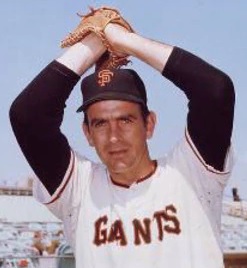 Gaylord Perry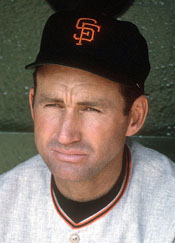 Alvin Dark
Babe Ruth first broke the season record for home runs in 1919 when he finished with 29 in his last season with the

Boston Red Sox

. (His nearest competitor in the American League had 12.) The previous record-holder was Ned Williamson, who clouted 27 in 1884. But Williamson's season was a complete outlier because the

Chicago White Stockings

(today's

Cubs

) moved in the fences in their home park to 186' in LF, 300' in CF, and 196' in RF. In fact, four members of the

White Stockings

hit 20+ HR that year. Williamson's second-best HR season was only nine in 1887. With the fences pushed back again for the 1885 season, the highest HR total on the club was 11 by Abner Dalrymple.


Hall of Famer Frankie Frisch played football as well as base­ball at Fordham University, a Jesuit college in the Bronx. As a junior in 1918, he was selected by Walter Camp to be one of the HBs on the second string of his all-American team. Frisch also played basketball and ran track, earning the nickname "The Fordham Flash." He majored in chemistry for his B.S. degree. He went straight to the

New York Giants

without playing a single minor-league game.


Hall of Fame QB Roger Staubach's first love growing up in Ohio was baseball. His heroes were the

Cincinnati Reds

. (To this day, he can still recite the starting lineups of the

Reds

and their stats from his teen years.) The rocket-armed center fielder hit .401 as a sophomore at the U.S. Naval Academy. He attributes his passing style to his baseball years. "I had a little hitch inmy delivery because of baseball," he explained. "You wind up a little when you're throwing it in from CF. Baseball actually helped me in my football career, though. At Purcell [Marian High School in Cincinnati], I was playing DB until the football coach saw me play baseball and then put me at QB because of my arm."


Hall of Famer and 300-game winner Phil Niekro made nine Opening Day starts and didn't win any. He was 0-7 with two no-decisions.


After watching future Hall of Fame pitcher Gaylord Perry smack several batting practice home runs before a 1964 game, an impressed baseball writer told

Giants

manager Alvin Dark that he wouldn't be surprised if Perry's power surge carried over into a game. Dark had another view. "Mark my words. A man will land on the moon before Gaylord Perry hits a home run."
Fast forward to July 20, 1969. Perry was preparing to start a home game against the

Dodgers

. 240,000 miles away, astronauts Neil Armstrong and Buzz Aldrin became the first men to land on the moon. About 30 minutes after the PA announcer asked the crowd to stand for a moment of silent thanks to the Apollo 11 crew, Perry came to bat in the third inning and smacked his first major league homer.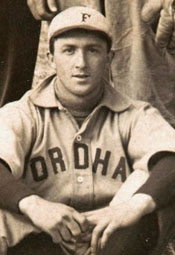 Frankie Frisch at Fordham 1919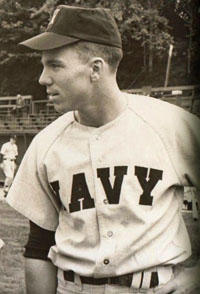 Roger Staubach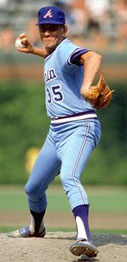 Phil Niekro